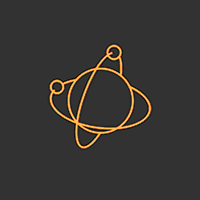 Astrologer in connaught place Raja Yoga
Know Raja Yoga, Raja Yoga in Kundli, Position of Planets in Raj Yoga, How to know Raja Yoga in Kundli by astrologer in connaught place.Everyone has a longing to know the yogas present in the horoscope, people who are interested in astrology want to know whether there is Raj Yoga in their horoscope or not. This topic is being highlighted in this article. What is Raj Yoga, why people want to know about it. What to do if there is no Raj Yoga in the horoscope, how to live a happy and successful life.
Misconceptions about Raja Yoga:
People generally think that there is only one type of Raj Yoga and there is only one type of planetary position in it. But this is totally wrong. There are different types of Raja Yoga and the positions of the planets are different in all. A good and experienced astrologer can give correct information about it by looking at your horoscope.
Astrologer in connaught place explains What is Raja Yoga?
Raja Yoga means the presence of planets in the horoscope in such a way that one can easily achieve success in life. If there is Raj Yoga in the horoscope then there is no doubt that the life of the person is happy and effective. Sometimes there is a difference in the result due to weak Raja Yoga and broken Raj Yoga.
Let us know what are the benefits of Raja Yoga to the native:
Due to this a person becomes healthy, prosperous and intelligent.
If someone is in politics and has Raj Yoga in his horoscope, then he reaches a good position.
If there is Raj Yoga in the horoscope of an engineer, then he gets a good position from his work.
If a seeker has Raj Yoga in his horoscope, then he progresses quickly in his spiritual practice.
If a doctor has this yoga in his horoscope, then we can see him earning a lot of success in the medical field.
Name, fame, fame, wealth, splendor all because of Raj Yoga the person gets in life.
Let us now know that why a person is not able to achieve the desired success even after having Raja Yoga?
Many times people ask such type of questions that there is Gajakesari Yoga in my horoscope but I am very upset, I have to struggle a lot even to eat, why. Would like to say here that it is necessary to study the planets in the horoscope properly if we want to know the truth. Sometimes yoga is very weak and sometimes there is no time for it. We cannot expect results even before time.
Let us understand with an example that a friend of mine had Gaj Kesari Yoga in his horoscope but he always used to see him upset, astrology would say that after seeing his horoscope, you have a lot of money, you will progress a lot, but the truth is that even today he Troubled roaming, no marriage, no permanent job and no home to eat.
When I looked at his horoscope, I found that there was Raj Yoga in his horoscope, but both Jupiter and Moon were powerless, due to which he was not getting the benefit of this yoga. So there was no yoga hok either. Therefore, it is necessary to study the position of the planets thoroughly before reaching any conclusion.
Let's know more information about Raja Yoga:
Who does not want luxury, happiness, love, entertainment, grand success in life. The daily routine of every person in this world is to keep running to make life happy.
But the fact is that spontaneous life, successful life, happy life depends on the destiny of the person. How much one gains in life and how much one can lose depends on the good and bad yogas present in the horoscope. But in this article we will talk about the powerful yoga in the horoscope i.e. Raja Yoga in the horoscope.
Rajayoga is formed when powerful planets, positive planets join together in a specific way in a horoscope. The thing to keep in mind here is that only positive and powerful planets are needed to make successful yoga. Which planet is auspicious and which is bad, it depends on which zodiac sign it is present in the horoscope.
Astrologer in connaught place tells us how to check whether a planet is auspicious or not ?
For example, the Sun is exalted and auspicious when it is present with Aries, similarly it is auspicious when it sits with Scorpio, Sagittarius and Pisces. Moon is benefic with Taurus, Gemini, Leo and Virgo. Mars in Leo, Sagittarius and Pisces are auspicious.
Mercury is auspicious with Taurus and Libra. Jupiter is auspicious with Aries, Leo, Virgo and Scorpio. Venus is good when present with Gemini, Sagittarius, Capricorn and Aquarius. Saturn is comfirtable in Virgo, Gemini and Taurus. When Rahu and Ketu are in conjunction with Libra, Sagittarius, Capricorn, Aquarius and Pisces, they show good results.
It is important to note that the study of Lagna Kundli alone is not sufficient for accurate predictions; Best astrologers always consider Navamsa Kundli and Dasamsa Kundli to confirm about Raja Yoga or other auspicious Yoga.
It is also very important to know that powerful Ascendant, powerful Kendra Bhava increases Raja Yoga in the Kundli. So while making predictions, it is necessary to take into account all the factors.
There is no one type of Raja Yoga in the horoscope. Different types of Raja-yoga are present in the horoscope of different people. One thing is also important that it is not necessary that only people having Raja Yoga in Kundli will get tremendous success.