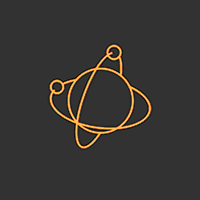 online astrologer consultation Panchak
Know the auspicious work to be done in Panchak Nakshatras from online astrologer consultation :-
Tithi, Karana, Yoga, Vaar and Nakshatra all have a special role in the Muhurta science of Indian astrology. Muhurta is made by matching all these together. Some Muhurta are considered auspicious, in which all kinds of work are done, while some Muhurta comes in the category of in-auspiciousness.
Like you must have heard the name of Panchak. Some satchel pundits have made Panchak so much of an eve in the society that don't ask.
Type of Panchak explained by online astrologer consultation
Panchak starting on Sunday is called Rog Panchak, due to its effect these five days are of physical and mental troubles, no auspicious work should be done in this Panchak, this Panchak is considered inauspicious in every kind of auspicious work. .
Raj Panchak
The Panchak which starts on Monday is called Raj Panchak, this Panchak is considered auspicious, due to its effect, success is achieved in government works during these five days, and doing property related work in Raj Panchak is also auspicious.
Agni Panchak
The Panchak which starts on Tuesday is called Agni Panchak, in these five days, the decisions of court and dispute etc., the work to get their due can be done, there is fear of fire in this Panchak, in this Panchak any kind of action can be taken. It is considered inauspicious to start construction work, tools and machinery works, they can cause damage.
Mrityu Panchak
Panchak starting on Saturday is called Mrityu Panchak, as the name suggests, this Panchak starting from inauspicious day is as troublesome as death, no risky work should be done during these five days. Due to its effect there is a risk of dispute, injury, accident etc.
Chor Panchak
The Panchak that starts on Friday is called Chor Panchak. Any-kind of business transactions/deals,money transactions,travel is recommended as loss may occur.
Note- Apart from this, it is not considered necessary to follow the above mentioned things in the Panchak starting on Wednesday and Thursday, any kind of auspicious work can be done in the days starting in these two days apart from the five works of Panchak. Huh.
Inauspicious effect of the constellations of Panchak
There is a fear of fire in Dhanishtha.
Working in Shatabhisha will create an atmosphere of tension in the house.
Doing inauspicious work in Poorvabhadrapada Nakshatra causes disease in the house.
There is a possibility of financial punishment and social humiliation due to doing inauspicious deeds in Uttarabhadrapada Nakshatra.
Due to inauspicious work in Revati Nakshatra, there is a possibility of loss of money and accidents.
5 things not to do in Panchak Nakshatras 
It is also not considered good to make a bunk in Panchak, according to the scholars, doing so can lead to a big crisis.
Grass, wood etc. should not be collected during Panchak, when there is Griptha Nakshatra, as there is a fear of fire.
One should not travel in the south direction during Panchak, because the south direction is considered to be the direction of Yama, traveling in the south direction in these nakshatras is considered harmful.
During Panchak, when Revati Nakshatra is going on, the roof of the house should not be built, it is said by scholars, it causes loss of money and distress in the house.
The most important fact is that if someone dies during the Panchak period or the last rites of that dead body are performed, then it is believed that five more people die in that family or related relationship.
Remedy by online astrologer consultation- If the last rites of a dead body have to be performed in Panchak, then after making five bodies of Kush, paste barley powder on it and keep it in a banyan or earthen pot and keep it near the human body, then resolve the five effigies made of Kush to the heart respectively.
The human body should be burnt by placing an effigy of Kush in the left and right side of the waist and on both the knees. Panchak dosha gets eliminated by worshiping Panchak according to law. After purification karma and thirteen, do Panchak Puja again. By chanting one and a half lakh Mahamrityunjaya death, the Panchak dosha is completely eradicated.
Auspicious work to be done in Panchak according to Brihat Horashastra
These auspicious works can be done in the constellations coming in Panchak, Uttarabhadrapada coming in Panchak together with Nakshatra wise forms Sarvarthasiddhi Yoga, while Dhanishta, Shatabhisha, Purva Bhadrapada and Revathi Nakshatra are considered best in auspicious works like travel, business, shaving etc. Huh.
Panchak is considered inauspicious, but during this auspicious works like engagement, marriage etc. These auspicious yogas are as follows- variable, stable and incremental, success and wealth gains are considered from these auspicious yogas.